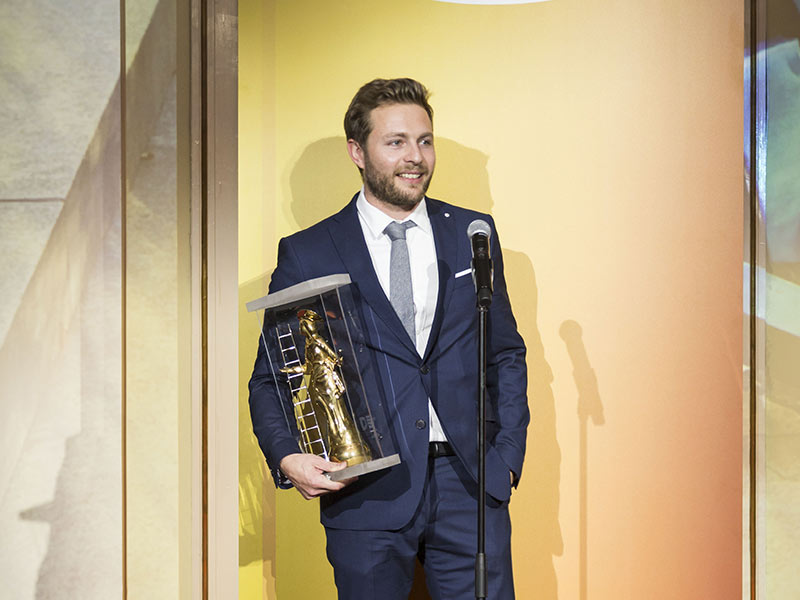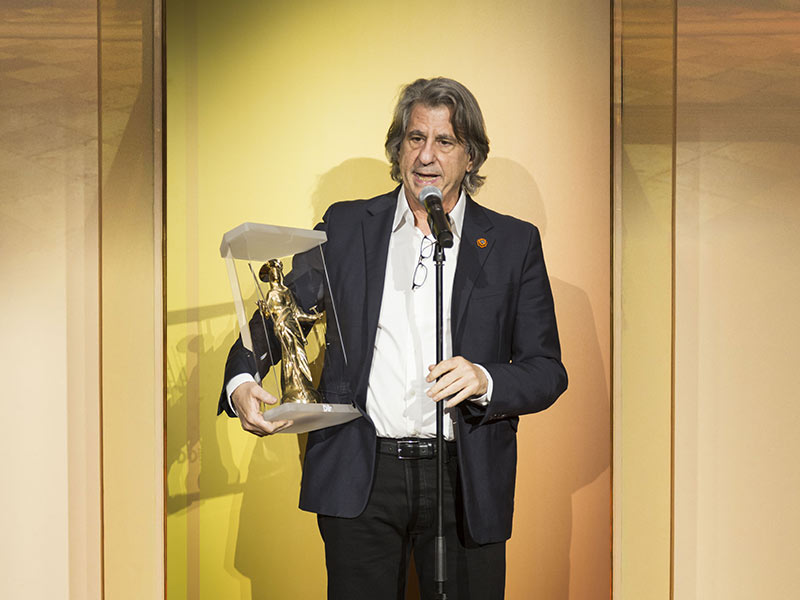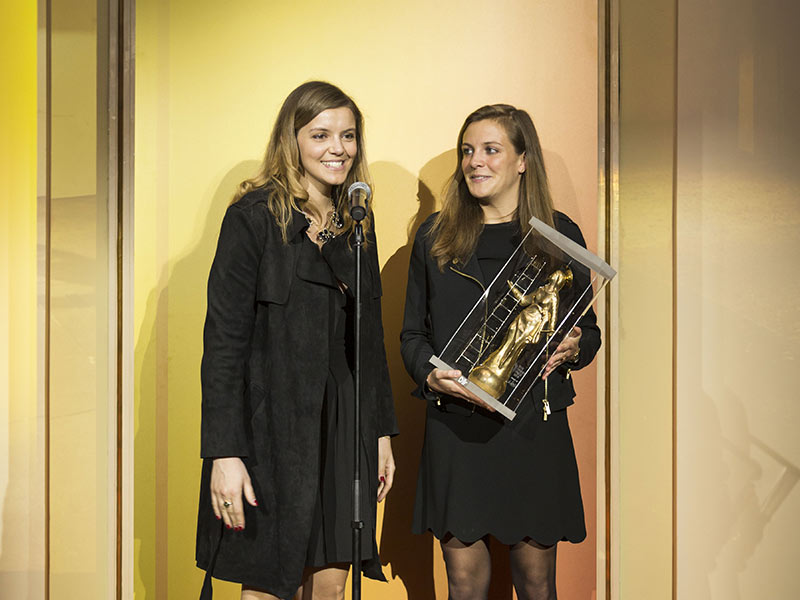 Distribution
WINNER: AESOP STORES
Worldwide
Project Info: In seeking new retail locations, the brand's first concern is to work with what already exists. It is their intention to weave themselves into the fabric of the area and then add something of merit rather than imposing a discordant presence. AESOP's consistent practice is to use a locally relevant design vocabulary.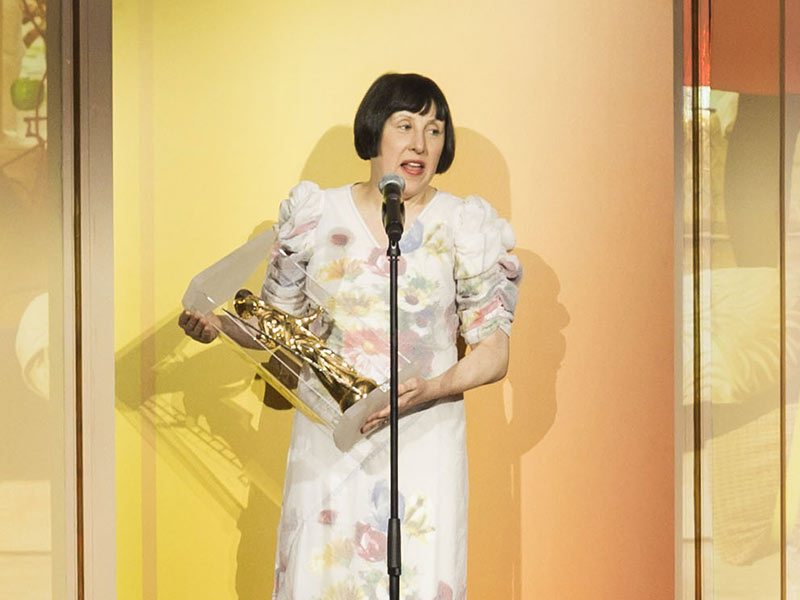 Communication
WINNER: ALICE RAWSTHORN
'A Brief History of Design' on Instagram
UK
Project info: Her last book, the critically acclaimed 'Hello World: Where Design Meets Life', explores design's influence on our lives: past, present and future. Rawsthorn's next book, 'Design as an Attitude', is to be published in spring 2018. In the meantime she is publishing a sort of 'Brief History of Design' on the most visual of all social outlets. Everyone talks about how much they enjoy the visual element of Instagram and Alice Rawsthorne shows its versatility. In 2015 she began posting design-related imagery on her Instagram account. Last year all this evolved into fairly lengthy descriptions of themed explorations. A daily diary, read by more than 40k followers.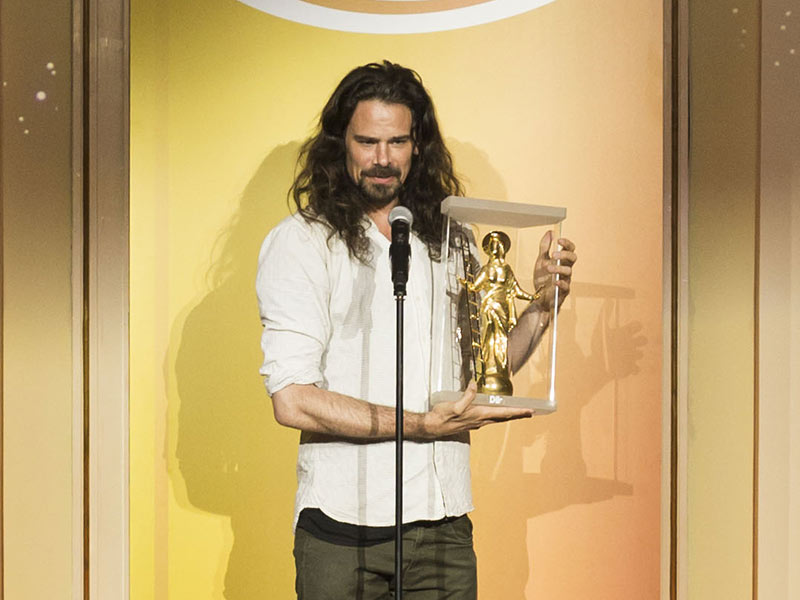 In The Artistic Realm
WINNER: STUDIO DRIFT (NL)
'Franchise Freedom'
Miami
Project Info: A flying sculpture in partnership with BMW was a performative artwork at the interface between technology, science, and art. A swarm of 300 Intel® Shooting Star™ autonomous flying drones.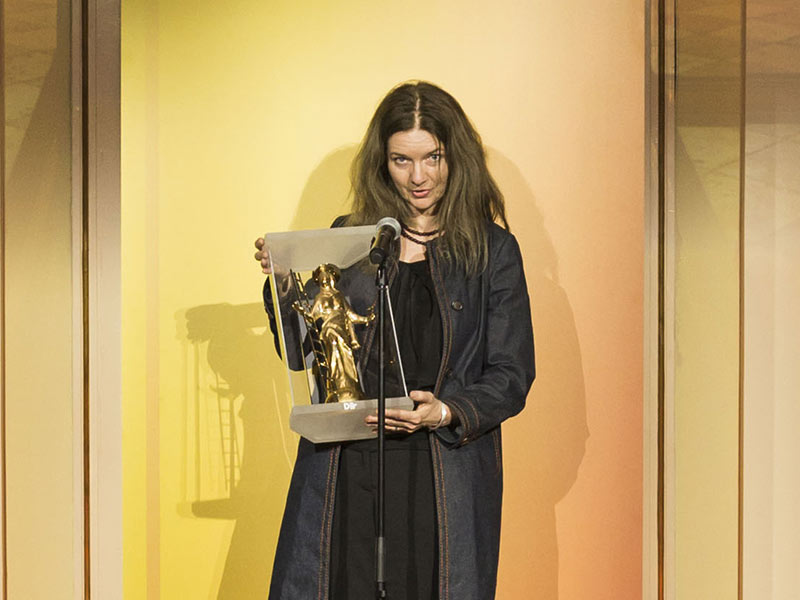 Exhibition
WINNER: FONDAZIONE PRADA
The boat is leaking. The captain lied. Venice
The Prada Double Club. Miami
Project Info: 'The boat is leaking. The captain lied.' This exhibition offered an on-going, in-depth exchange between writer and filmmaker Alexander Kluge, artist Thomas Demand, stage and costume designer Anna Viebrock and curator Udo Kittelmann. The confluence of image spaces and scene settings for a variety of atmospheres, transformed Venice's historic palazzo of Ca' Corner della Regina into a metaphorical site for the identification of the worlds we live in and our personal attitudes towards them.
'The Prada Double Club Miami', an art installation by Carsten Höller presented a fully-functioning nightclub (open for only three nights – from 5 to 7 December 2017), prompting a dialogue between contemporary art, music, lifestyle, and design.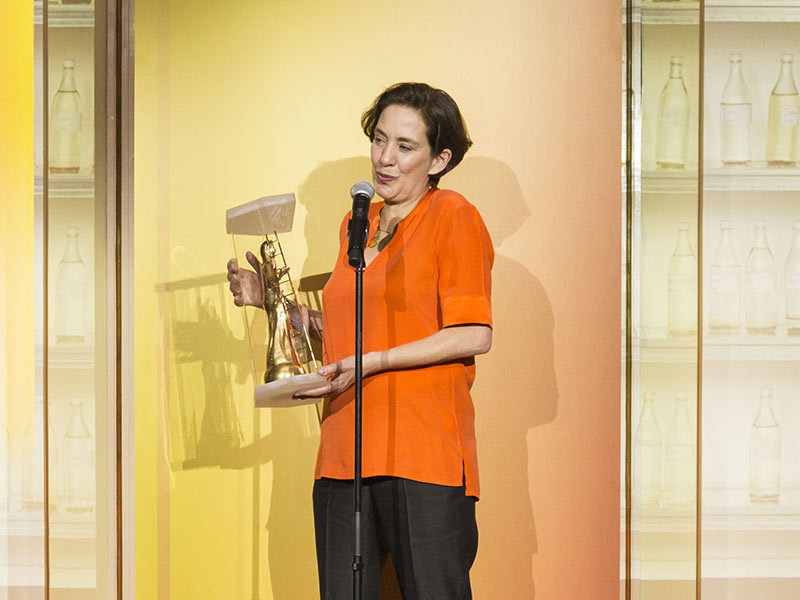 Experimentation
WINNER: JANE WITHERS (UK)
'Water Futures' research program
Project Info: 'Our reliance on the plastic bottle has developed a toxic drinking water culture that is poisoning the marine environment… ' In 2017, Jane Withers started a research program about water. Responding to the urgent issues around the drinking water crisis such as scarcity and pollution, the first public event of 'Water Futures' in 2018 will explore the on-going, multidimensional relationship between drinking water, city life, and its future possibilities. Encouraging an imaginative and human-centric design approach it aims at promoting and improving drinking water awareness worldwide. Jane Withers has worked with many organisations interested in raising awareness of environmental issues and inspiring change by creating critically acclaimed exhibitions and events at the V&A Museum and Royal Academy of Arts among many others.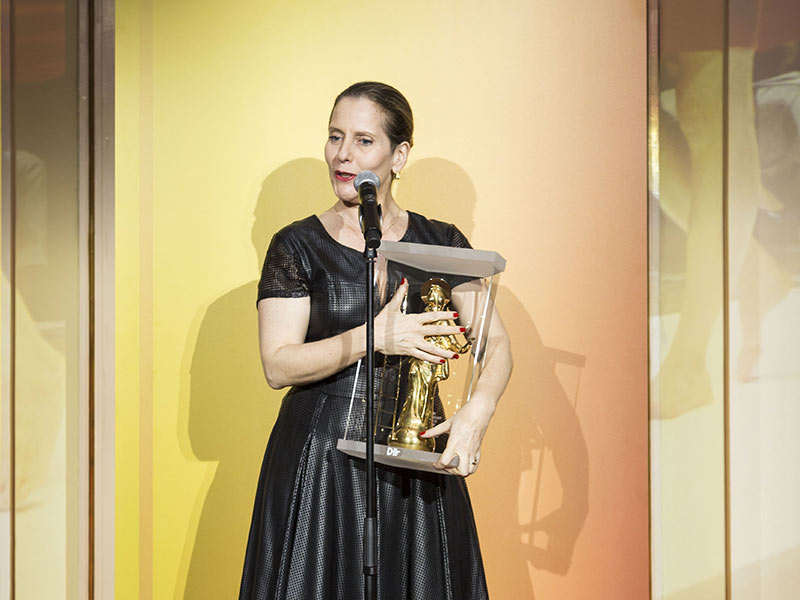 Design Curator / Design Critic
WINNER: PAOLA ANTONELLI
'Items: Is Fashion Modern?'
at MoMA (USA)
Project Info: An exploration of the past, present, and future of 111 garments, accessories, and accoutrements that have had a strong impact on history and society over the 20th and 21st century.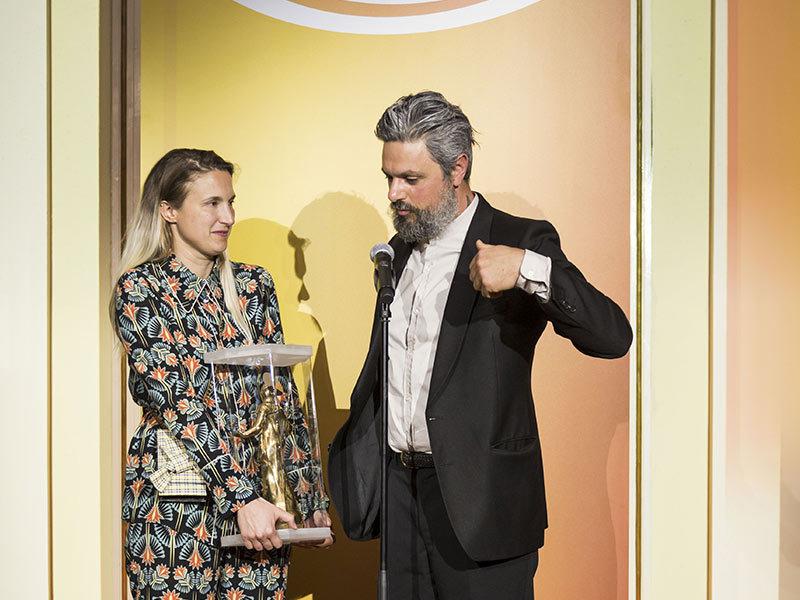 Best design Newcomer
WINNER: PRETZIADA (ITALY)
Respect for local heritage and traditions alongside the wish to bringing change, modernity and innovation. The story of Pretziada, is a love story for 'Sardinia', a land which is rich in culture but poor in resources. Founded by a Sardinia-based couple, American designer Kyre Chenven and Italian artist Ivano Atzori, the interdisciplinary practice explores Mediterranean cultural traditions and craftsmanship – an authenticity worth preserving in all its particularities. In 2017 Pretziada started out with some of the most iconic productions and presented polished remakes of the island's classics: shepherd boots, nuptial vases, knifes, fire place sets and hand-made carpets. Beautifully visual storytelling is used, as it is difficult to decipher the Sardinian ways of life.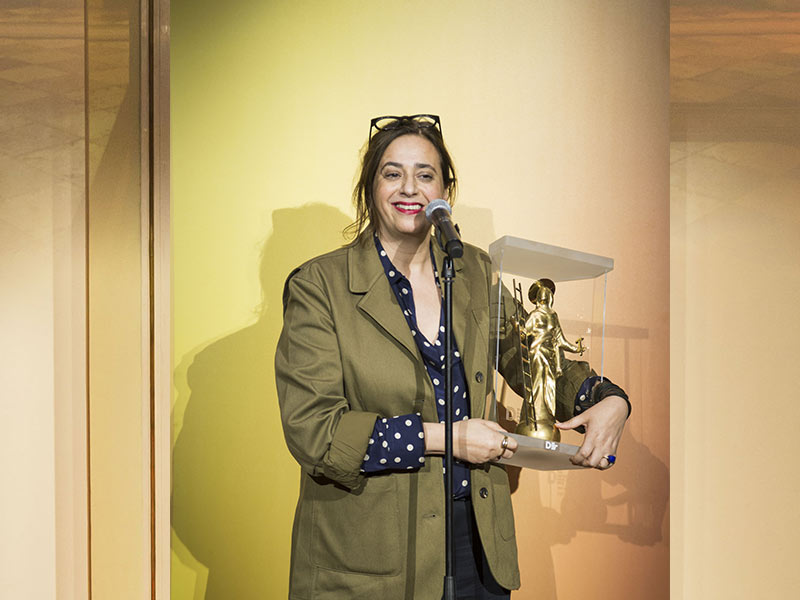 Best Designer
WINNER: INDIA MAHDAVI (UK)
Ladurée Beverly Drive, Los Angeles
Project Info: Marie-Antoinette goes to Hollywood, and stops over in a POP garden of delights 'à la française' – California dreaming with a French twist. The designer provides an elegant setting of white latticework punctuated by giant, mirrored flowers that come alive in the sunlight. Along with banquettes covered in pale green leather, her version of Gio Ponti's classic high-back wicker chair is reimagined with pale pink leather pads.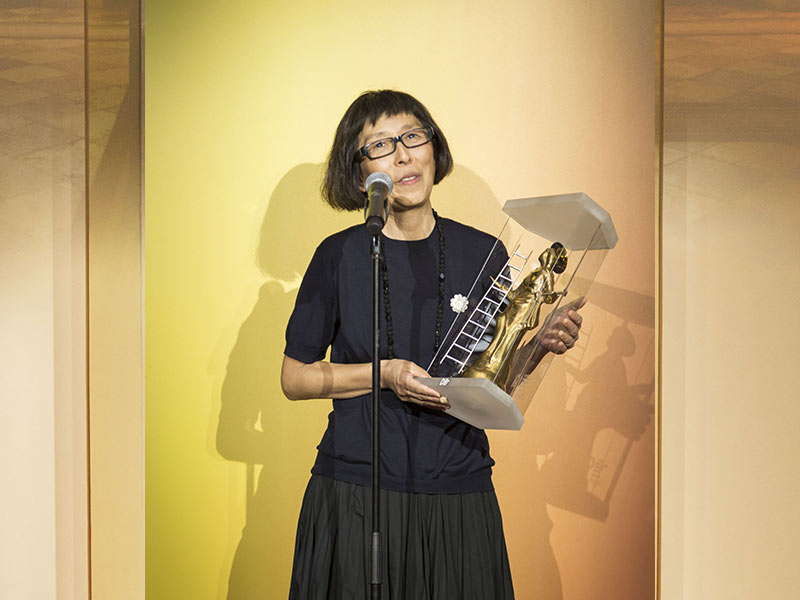 Life Achievement
EX-AEQUO WINNER:
ENZO MARI (ITALY)
KAZUYO SEJIMA | SANAA (JAPAN)
<div class="menuNomination"><!-- [et_pb_line_break_holder] --><a href="#socialImpact">Social impact</a><br><!-- [et_pb_line_break_holder] --><a href="#distribution">Distribution</a><br><!-- [et_pb_line_break_holder] --><a href="#communication">Communication</a><br><!-- [et_pb_line_break_holder] --><a href="#artistic">In The Artistic Realm</a><br><!-- [et_pb_line_break_holder] --><a href="#exhibition">Exhibition</a><br><!-- [et_pb_line_break_holder] --><a href="#experimentation">Experimentation</a><br><!-- [et_pb_line_break_holder] --><a href="#design">Design Curator / Design Critic</a><br><!-- [et_pb_line_break_holder] --><a href="#newcomer">Best design Newcomer</a><br><!-- [et_pb_line_break_holder] --><a href="#designer">Best Designer</a><br><!-- [et_pb_line_break_holder] --><a href="#achievement">Life Achievement</a><!-- [et_pb_line_break_holder] --></div>